Queens, NY Pest Control
Queens, NY, is a true melting pot of culture and diversity. Just as there are so many different kinds of people living and working in this borough, there's also a wide variety of local pest populations drawn here as well. For as many different people as there are walking along Queens Boulevard, there are even more pests eager to get into our homes and businesses. That means your property is vulnerable to the dangers of infestation, which is why it's crucial to secure professional pest protection.

Amco Pest Solutions is here to help. We are a full-service pest control company with an unwavering commitment to quality, excellence, and integrity. For more than 80 years, it has been our mission to protect local homes and businesses from the dangers of pest infestation. Our team of highly trained pest technicians works hard to bring you year-round, pest-free conditions that you can feel good about. Contact us today to schedule your free inspection; we look forward to your call.
Residential Pest Control In Queens, NY
Your home provides you and your loved ones with everything you need. With so many sources of food, water, and shelter in our homes, it's no wonder why pests are eager to get inside. When these intruders get inside, they spread fast, and they can be hard to get rid of. Household pest infestation is a real threat for Queens residents, and that's why continued services from the pest professionals are so important. Luckily, you've come to the right place.

Amco Pest Solutions provides extensive pest solutions for residential properties. We start with a thorough inspection of the interior and exterior of your property, concentrating on common problem areas and conducive conditions in order to develop the appropriate plan of action to treat or prevent an infestation. We are proud members of the NJAA, NPMA, and CAI, and our company is QualityPro certified, so you can rest assured knowing your property is in the best hands possible. Call us today.
The Importance Of Real Estate Inspections In Queens, NY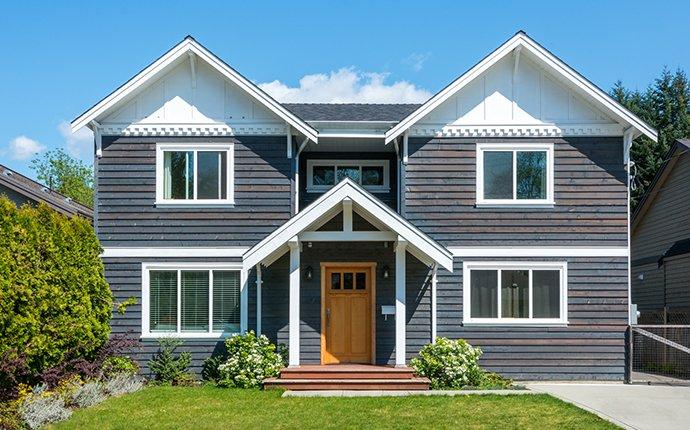 When you purchase a home, it's important to be as educated as you can about what you're getting yourself into, which means you need to get a professional assessment. Here at Amco Pest Solutions, our real estate inspections give potential homeowners the peace of mind they need and deserve to move forward with their new property.

Many times, homeowners don't really know how much work needs to go into a property before they sign on the dotted line, which ends up costing a lot of money and a lot of time that could have been spent enjoying your new home. Our experienced team conducts a thorough review of the property, informing you of any pest activity or structural damage that you need to consider. Call the team at Amco Pest Solutions today for a thorough inspection and detailed real estate report.
Consequences Of Termite Damage In Queens, NY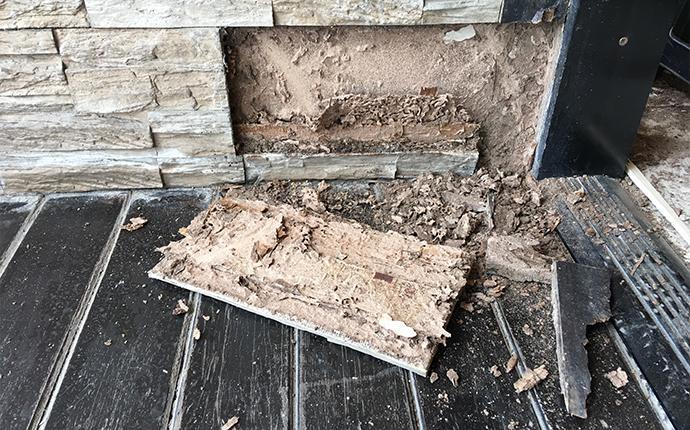 Termite damage can be a large-scale, irreversible problem that can become absolutely devastating. U.S. home and business owners collectively spend over five billion dollars each year in termite repairs and prevention costs. Aside from the prohibitive costs, there's the actual damage itself to consider. Whether we're talking about a residential home or a commercial property, termites are massively detrimental to the structural integrity of your building.

Termites weaken the construction from the inside out by feeding on and burrowing their way through moisture-damaged wood. The best thing you can do to protect yourself against termites is to be diligent about preventing them in the first place. There are many prevention methods that you can try on your own, but no DIY solution will be completely effective. To see real results and get the protection you deserve, the best thing to do is to hire a professional pest control company to treat the premises. Call Amco Pest Solutions today to get started.
Commercial Pest Control In Queens, NY
Pests aren't picky when it comes to where they decide to infest. If your facility has ample sources of harborage and nutrients, pests will be attracted to it. That's why all kinds of commercial facilities are susceptible to the nightmare of pest infestation. No matter what business you're in, it's important to secure total protection from pest activity, and that's what we're here for. The team at Amco Pest Solutions offers year-round commercial pest control services that Queens business owners can count on.

After thoroughly identifying the nature of your pest problem, we customize a treatment strategy for your facility, working with you to develop the right approach. Our team uses the most effective and up-to-date technologies to exterminate all pest activity and prevent infestation from occurring in the future. We also offer emergency and same-day services, because we understand that pest infestation is a round-the-clock problem. Contact us to schedule your complimentary inspection.
Schedule Your Free Inspection
Complete the form below to schedule your no obligation inspection with Amco Pest Solutions.