Raritan, New Jersey Pest Control
Known as "a friendly town with friendly people," the borough of Raritan is one of Somerset County's most popular suburbs. Approximately 7,000 people live in a two square mile radius, reflecting a lower density rate than many other parts of New Jersey. Thousands of home and business owners in the area enjoy a quiet and peaceful community surrounded by public parks and the Raritan River. This solitude is one of the things that has attracted so many celebrities to the area, including Frank Perantoni the football player, and Elvira Woodruff the children's book author. There's not much else residents of Raritan want with their picture-perfect city. However, there are some aspects of the borough that are less than idyllic, including wildlife creatures, bed bugs, and even termites.
Pests create complicated situations for property owners all over the city and make it difficult to maintain a high quality of life. From insects to mammals to pest bird species, these animals threaten to damage the lives of everyone they touch. This is why pest infestations in Raritan, NJ are best left to professionals like Amco Pest Solutions. After almost a century in the pest management industry, there's no situation we haven't faced – and overcome. Let us be the backbone of your pest management strategy. Call Amco Pest Solutions for pest control you can count on.
Home Pest Control In Raritan, NJ
Pests have a way of getting into even the most protected of homes. Unless households in Raritan are covered by year-round pest protection, the chances of incurring repeat infestations are extremely high. Amco Pest Solutions offers a three-step plan to help homeowners in Raritan achieve a pest-free future:
Inspection services that check your home, property, and landscaping for any signs of pest activity.
Ongoing treatment services that protect vulnerable loved ones while destroying dangerous insects and mammals.
A fully licensed, insured, and bonded company that provides a pest-free guarantee for all treatment services rendered.
Stay safe from pest damages, diseases, and so much more by investing in one of three residential pest control programs. Call the Raritan branch of Amco Pest Solutions to learn more.
A Helpful Guide To Wildlife Control in Raritan, New Jersey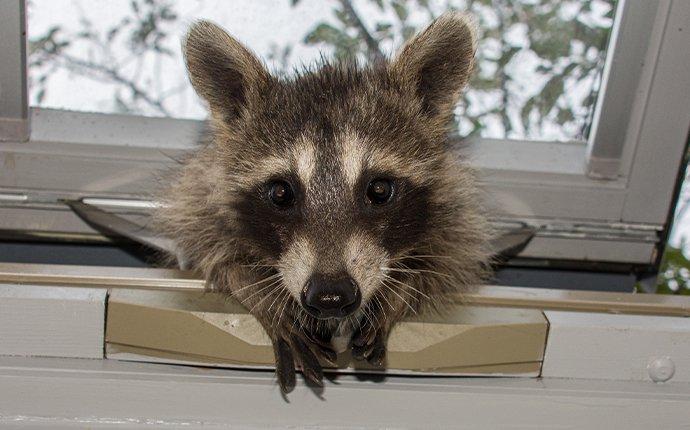 No pest can be realistically considered 'impossible' to handle, but wildlife animals are as close to impossible as it gets. These creatures are fully capable of living under even the harshest conditions and have no trouble becoming aggressive to get what they want. After all, they don't call them 'wildlife animals for nothing!
If you are concerned about the possibility of wildlife animals encroaching on your home or business, tune in to the following prevention steps:
Store all trash, garbage, and other food waste in sealed plastic bins. Do what you can to remove filled bags from the home at least once per week.
Seal up all cracks and crevices around the home using waterproof caulking. Any entry point should be carefully monitored, including those near doors, windows, or home foundations.
Maintain the yard as much as possible, trimming grass frequently, pruning back shrubs, and cutting overhanging tree limbs.
Wildlife species may continue to be a problem for you and your family, even after the use of prevention techniques. If you think or know that wild animals are sniffing around your property, reach out to Amco Pest Solutions for a free wildlife inspection.
What Is The Best Treatment For Bed Bugs In Raritan?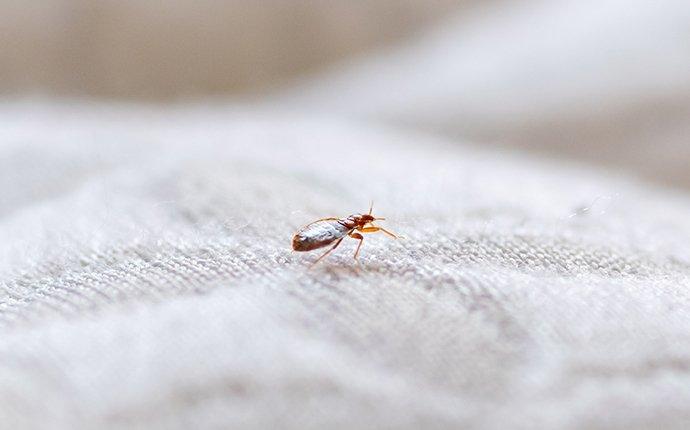 Bed bugs threatening those you love? Several treatment options can be performed by professional pest management technicians at Amco Pest Solutions.
Consider the following:
Heat treatments wipe out remaining bed bugs without putting any applicator products inside the home.
Baseboard, wall and room-specific treatments address problematic sections of the home right away.
K-9 bed bug inspections locate hot spots with incredible accuracy.
Schedule a bed bug inspection of your own by reaching out to Amco Pest Solutions right away.
Commercial Pest Control In Raritan, NJ
Although it remains a separate entity from the hustle and bustle of New York City, business owners of Raritan, NJ suffer from many pest issues experienced by their metro counterparts. From bed bugs and cockroaches to specialty pests like termites, almost 90% of all corporations in America will suffer a pest problem within the next 12 months.
Amco Pest Solutions makes it easy to track and monitor your local pests, providing customized prevention plans for any industry in the area. We are proud to have built pest control solutions for industries like:
Healthcare facilities
Office buildings
Convenience stores
Overnight lodgings
Restaurants
No matter what audience you serve, your Raritan business matters to us. Amco Pest Solutions offers your perfect solution in customized commercial pest control plans. Curious to see the Amco difference in action? Call our Raritan branch today and request a free estimate.
Schedule Your Free Inspection
Complete the form below to schedule your no obligation inspection with Amco Pest Solutions.