Effective Pest Control Solutions In Short Hills, NJ
Short Hills, NJ, is filled with impressive homes and beautiful parks; it's no wonder why people love to live here. We have a reputation of excellence to uphold here in Millburn Township, and one thing that doesn't go well with an excellent reputation is the occurrence of pest infestation. It's unfortunate to admit, but Short Hills properties are vulnerable to the reality of pest activity, and if you want to effectively guard your home or business against infestation, it's important to rely on the pest professionals.

Amco Pest Solutions is a family-owned-and-operated company with more than 80 years of experience in the pest control business. Since 1935, our team of pest experts has worked hard to protect local homes and businesses from the dangers of pest activity. We're proud to service homes and businesses across Essex County and surrounding communities throughout the state of New Jersey. Call us today for your complimentary inspection. When it comes to pest infestation, time is of the essence, so don't wait another minute.
Residential Pest Control In Short Hills, NJ
Household pest infestation poses a long list of threats to your home and your loved ones, which is why we strongly recommend ongoing services from a team of experienced pest experts. Here at Amco Pest Solutions, we're proud to provide residential pest control services that Short Hills homeowners can count on throughout the year. Our full-service pest control business uses the most updated products and innovative technologies to treat your property from the inside out.

All of our treatments are customized to meet your needs, and we always prioritize the safety of your loved ones, your pets, and your property. As members of the NJAA, NPMA, and CAI, we have high expectations for ourselves, and you should, too. Get in touch with us today to further discuss your residential pest control needs and we'll get your free inspection scheduled right away.
Are Bed Bugs Preventable In Short Hills, NJ?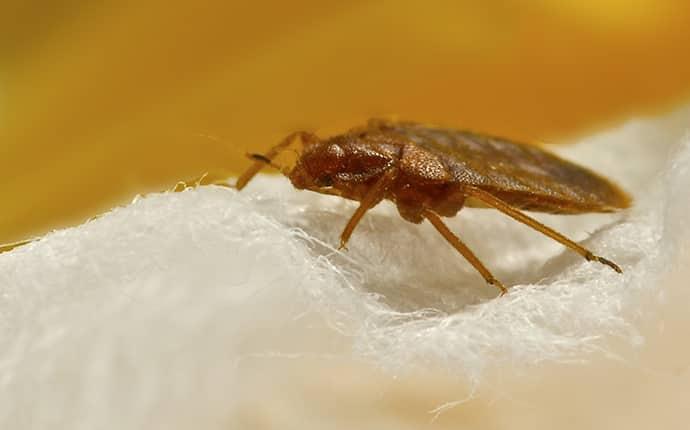 Bed bugs are an absolute nightmare, no matter where they're found. They're attracted to dark, humid spaces that are in close proximity to human activity. This makes it easier for them to come out at night and feed on human blood without having to travel very far. Their name is pretty telling of their favorite place to hide: your bed. They're often nesting in the crevices of sheets and linens. These remote hiding areas allow them to go unnoticed for long periods of time.

There are some preventive measures that you can take to reduce your chances of getting bed bugs. You should regularly wash and dry all of your linens on high heat to kill off bed bug activity. Vacuum carpets and rugs, and steam clean curtains, upholstery, and other fabric items. It's also a good idea to use protective encasements on all of your mattresses and box springs. Though these tips can be helpful, no DIY solution is as effective as help from the pest professionals. Contact Amco Pest Solutions to discuss your bed bug control needs today.
The Truth About Termite Activity In Short Hills, NJ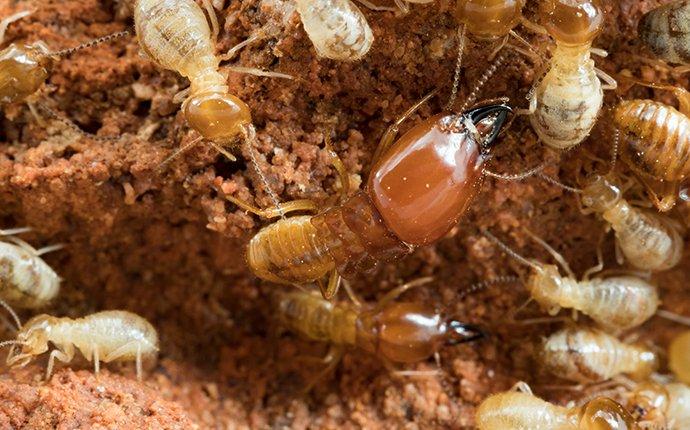 People often confuse termites for white ants, because of their light, cream-colored bodies. The truth is, there's no such thing as white ants. These are, in fact, worker termites, eating their way through damaged wood and making gallery tunnels that will allow their colonies to travel from one spot to another. If you see "white ants," it's indicative of a larger termite problem that requires immediate attention.

Swarmer termites are the ones who fly around looking for new areas to nest and reproduce. Once they find the ideal spot, they bring over colony members to start breeding. When these swarmers fly around, they often drop cast-off wings near windows and doors. So, if you see little wings on the floor, you may have a serious termite problem on your hands.

If you think you may have termites on your Short Hills property, the smartest thing to do is to get in touch with Amco Pest Solutions right away. While there are a number of things you can try in order to avoid a termite infestation, no one method is completely effective. The pest professionals offer you year-round protection you can count on. We use reliable methods of treatment to comprehensively rid your property of these wood-eating pests. Call us today to learn more.
Commercial Pest Control In Short Hills, NJ
If you want to guard your Short Hills business against the detriments of pest activity, there's really only one way to go. Relying on a team of qualified pest professionals is the only sure-fire way to effectively protect your facility from the many dangers of infestation. Amco Pest Solutions provides complete commercial pest control services that guarantee full coverage from common area pests.

Some of the common New Jersey pests we regularly deal with include termites, ants, spiders, bed bugs, rodents, cockroaches, fleas, ticks, stinging insects, and wildlife. We utilize Integrated Pest Management (IPM) solutions to exterminate the problem and protect your facility from infestation in the future. Contact us today to hear more about our commercial pest services and how they can benefit and protect your business.
Schedule Your Free Inspection
Complete the form below to schedule your no obligation inspection with Amco Pest Solutions.