Tinton Falls, New Jersey Pest Control
Anyone in Monmouth County can tell you that Tinton Falls is one of the most beautiful areas on the Eastern shore of New Jersey. This large borough of over 18,000 people is home to some unique geography, including one of the tallest waterfalls on the New Jersey coastal plain. Today, home and business owners enjoy select views of the Tinton waterfall and the Shark River, with access to the Jersey beaches only a few miles away.
The dedicated team at Amco Pest Solutions has been serving Tinton Falls homeowners since 1935, applying our love of service to home and business owners all over the borough. Every property we protect provides us with an opportunity to shine, making our high-quality solutions available to everyone. To request more information about our residential or commercial services, please submit an online contact form at your earliest convenience. We are looking forward to helping you in any way possible.
Home Pest Control In Tinton Falls, NJ
With three full-service plans to choose from, Amco Pest Solutions makes pest management possible for all homeowners in Tinton Falls. Our uniquely innovative programs target pests at their source and prevent you from overpaying for services you don't need. Each of our plans comes with total protection against more than 30 pests, as well as year-round protection against some of our area's most difficult pests.
Our Home Protection Plan provides free emergency services and 3 additional interior or exterior treatments upon your request.
The Convenience Plan was designed to maximize your pest protection with termite monitoring, carpenter ant control, and yearly 5 power sprays around the exterior of the home.
The Convenience Plan Plus combines features of all our other plans, as well as complete termite coverage and carpenter bee control.
Choose your Amco Pest Solutions plan of choice by calling our residential pest plan service center.
Are Cockroaches In Tinton Falls, New Jersey Dangerous?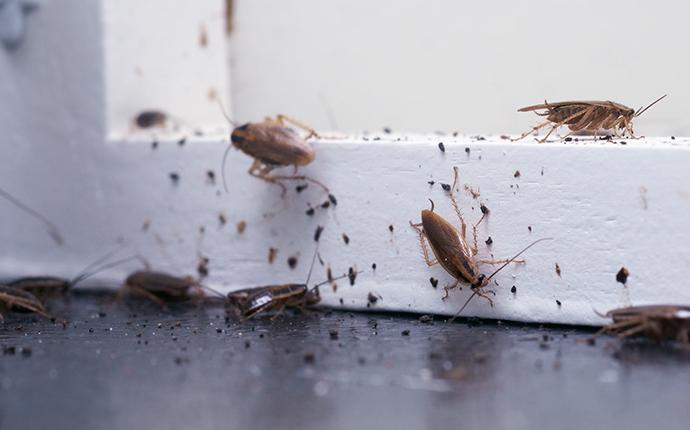 It may be easy to overlook them, but the cockroaches in Tinton Falls are certainly nothing to ignore. The roaches that live and breed in this area are considered to be some of the most dangerous animals in the world. Cockroaches can spread several serious illnesses and pathogens, including but not limited to:
Salmonellosis
Typhoid fever
Cholera
Gastroenteritis
Dysentery
Listeriosis
Giardia
E.coli infection
Spotting a cockroach somewhere around your home could be a sign that something is amiss. To reduce your chances of a roach infestation, try protecting your home with general pest prevention advice. If you still feel as though something else is necessary, contact the team at Amco Pest Solutions. We offer year-round cockroach treatments for homeowners all over Tinton Falls. Discuss your opportunities with one of our helpful representatives today.
Three Early Warning Signs Of Termites On Tinton Falls Properties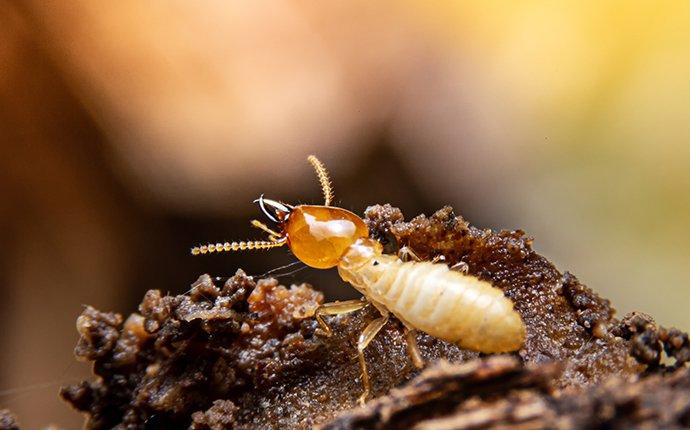 Most homeowners with termite infestations do not realize their precarious situation until it's too late. This is largely due to the silent activity and quiet behaviors of termites, which may go unnoticed for long periods. Once termites get inside, they are almost impossible to get back out. These creatures have been associated with over 5 billion dollars worth of household damage worldwide. Put simply, the damages associated with a termite presence are simply too great to risk.
You may find that there are some early warning signs of infestation around your Tinton Falls property. Here are three of the most important symptoms to bear in mind.
1. The presence of frass (very fine sawdust) around the inside of the home.
2. Mud tunnels running up walls, floors, and ceilings.
3. Doors and windows that become difficult to close or open.
If any of these signs are present on your property, you may be dealing with a termite infestation. At this stage of the process, do-it-yourself (DIY) controls will no longer be enough to control their numbers. Instead, reach out to Amco Pest Solutions to secure a prevention plan in the years to come. We are thoroughly equipped to remove any size termite problem, right down to the source. Submit your information online to learn more.
Commercial Pest Control In Tinton Falls, NJ
If your business has suffered from pest activity in the past, now is the time to secure it for the future. Commercial pest control plans from Amco Pest Solutions simplify the pest management process from start to finish, offering plans that are custom-tailored to your needs. Every industry is different, which is why Amco Pest Solutions creates new a program for each one of our valued customers.
We are proud to service the following industries in Tinton Falls:
Restaurants and food services
Warehouses or distribution buildings
Healthcare facilities
Educational buildings
Give your business the foundation it needs to succeed. Contact Amco Pest Solutions for more information about our unique commercial pest control plans.
Schedule Your Free Inspection
Complete the form below to schedule your no obligation inspection with Amco Pest Solutions.